Day Trips to Big Charity Island last about 4 to 4 1/2 hours.  Our trip includes the one hour ride to Big Charity island with about  2 1/2 hours s on the island.
Bring a small cooler or picnic basket with you.  Upon arriving at the island there is a 10 minute walk through a hardwood forest to the light house where you can enjoy your lunch at the Lighthouse dining Pavilon.  After lunch you have time to take in some island history and take pictures of the lighthouse and do a short walk down the beach. Island wildlife you might see include Bald eagles, white pelicans, fox, mink, raccoons, a multitude of song birds including Orioles, rose breasted grosbeaks, warblers, and swans.
The departures are from Browns Landings & RV park located at 1187 Dyer Road, Tawas City, Michigan  48763
Call Damon at 616 915 1809 for details on departure Dates,  times, and pricing.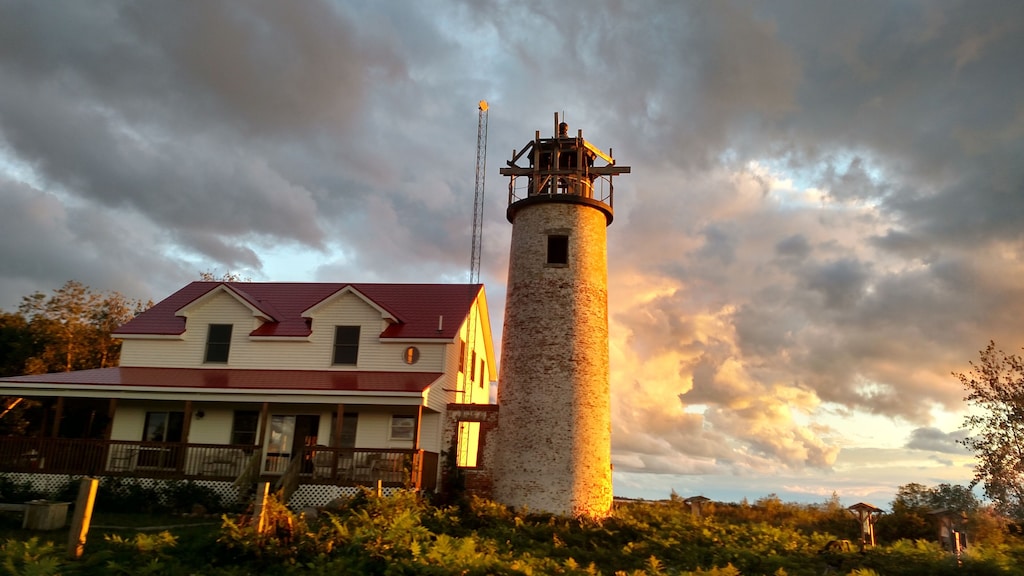 The light keepers home is available as a vacation rental from July 1st 2022 through September 3rd.  For more details call us at 989 737 4078 or check out vrbo.com for availability by searching property id number 573659,

The Trip to the Island
Arriving at Charity Island Marina

A Short Walk through a Beautiful Forest And Arriving at Island Lighthouse


Island History Displays at the dining area

Tour Operators note: